Saturday, June 28, 2008
Oy! Happy Birthday Frum!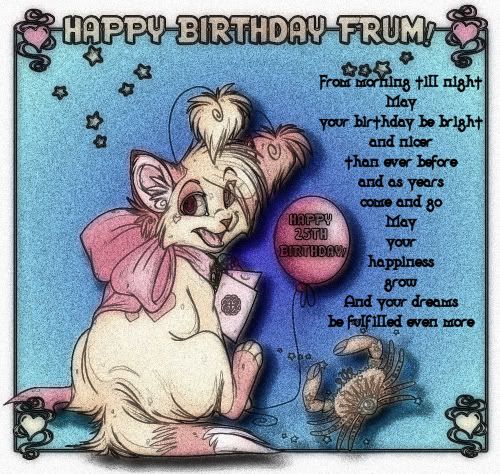 As of right now her birthday is 1 day…5 hours…15 minutes…and
52…51...50...49...48
aww screw it a day away.
I just wanted to take the time to wish a fellow sister and Kenyon minion the happiest of birthdays. Welcome to the club of 25 Frum...
Go, go, go, go
Go, go, go shawty
It's your birthday
We gon' party like it's yo birthday
We gon' sip Bacardi like it's your birthday
And you know we don't give a fuck ....

Frum this song's for you. I will make sure it get's played at least once tonight and I'll dance in your honor...




Labels: Happy Birthday
Posted by

@ 6:51 PM
3 comment from: , Mia, Mia,