Wednesday, September 28, 2005
The Corpse Bride...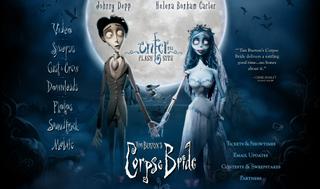 I am a
huge
fan of Tim Burton,Helena Bonham Carter, Johnny Depp and stop action animation. Combine all 4 and you've got a movie tailor made for me. My friends and I checked out
"The Corpse Bride"
last weekend and we loved it! Well 2 of 3 of us loved it, Reina hated the ending. I thought it was perfect.
Posted by

@ 12:48 PM
1 comment from: Charlotte,